Representing the Disabled throughout Wisconsin and Nationwide.

Forward Disability Attorneys are here to help the disabled throughout Wisconsin and nationwide. Located locally in Milwaukee, Glendale, Madison, Appleton, Green Bay and Brookfield. Contact Us today!
Why Hire Us?
The Social Security appeals process can be very confusing for someone unfamiliar with it. Our staff, however, sees the process as providing several levels at which a claim can be won. The attorneys in our office are familiar with the "administration" and we know how to obtain benefits. When you hire a skilled Social Security attorney, he or she will begin preparing your case for Federal Court review at the earliest possible step. Obviously, Federal Court review is not the path that we want to take, but, if we are able to convince the administrative law judge that he or she will be overturned at the Federal Court level (or the Appeals Council level) if they deny your claim at the hearing, then the judge will be reluctant to deny such a claim. The statistics are clear, claimants with attorneys are much more likely to receive benefits than those who go through the system without representation.
What is unique about Forward Disability Attorneys is that we are truly advocates for our disability clients. We are not only concerned with getting them benefits (and eventually Medicare), but we also do everything we can to get them necessary medical treatment while their case is pending. While prosecuting your claim we will provide assistance in obtaining all types of local, state, and federal medical assistance. We always provide this additional, vital assistance at no cost to our disability clients. If you have been denied social security disability benefits, then please feel free to contact our office for a free consultation.
Our Team
Kevin Haass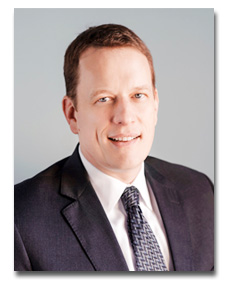 Attorney Haass has represented hundreds of Social Security disability and SSI claimants at all levels of appeal. He has presented continuing legal education seminars in which he has taught other lawyers how to handle Social Security cases. He earned his law degree from Marquette University Law School and, prior to that, earned a Bachelor of Arts degree from the University of Wisconsin-Madison. He is a sustaining member of the National Organization of Social Security Claimants' Representatives.
Attorney Haass understands the importance of responding to his clients concerns. If a client calls and he is not available to immediately take the call, he endeavors to return the call in a timely manner. Unfortunately, some lawyers are notoriously bad when it comes to returning phone calls.
A lifelong resident of West Allis, Wisconsin, he is active in civic affairs and has taken a leadership role in governmental and community organizations, including his church.
Katherine Lizdas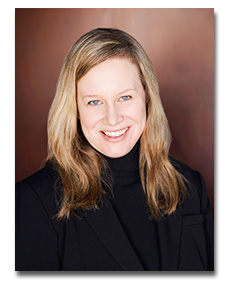 Attorney Katherine Lizdashas spent her legal career advocating on behalf of individuals with disabilities. After years working with public interest law organizations, Attorney Lizdas elected to specialize solely in Social Security Disability law. She has successfully represented claimants throughout the Social Security process. She completed her undergraduate degree at Lawrence University and earned her law degree from Vermont Law School where she received a Public Interest Fellowship.
Attorney Lizdas is a member of the National Organization of Social Security Claimants' Representatives, Association of Women Lawyers and the Wisconsin Bar Association. As a long term resident of Milwaukee, she is very familiar with local resources and non profit organizations in the area.