Representing the Disabled throughout Wisconsin and Nationwide.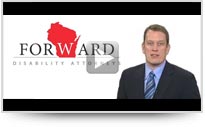 Forward is the Wisconsin state motto, and we are here to help you move forward.
Forward Disability Attorneys is prepared to assist you in your legal matters. Providing experienced counsel with results, Forward Disability Attorneys understands that every case matters, regardless of its size. We treat your case with the focus and diligence it deserves.